Observations on the world today.
Tuesday, July 27, 2004

Misleading the Sheep
My Way News
The New York-based research group reported that its index for consumer confidence rose to 106.1 in July, up from 102.8 in June and well ahead of the figure of 102.0 that investors had been expecting. It was the highest level for the indicator since June 2002.
This is a very misleading paragraph and headline. The high point for the consumer confidence level under Bush was when he first took office. It dropped precipitously for two years.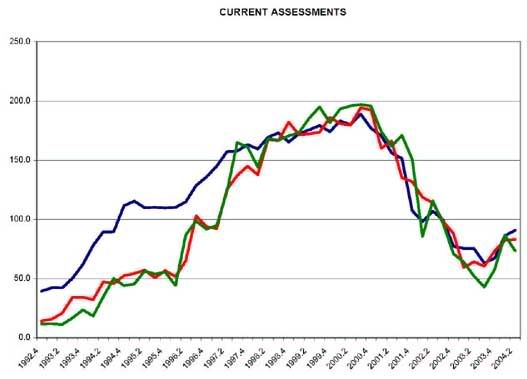 ccea.ucon.edu
Assuming another miniscule rise every month until the election, we can expect to see similar headlines the whole time. All that this means is that for now consumer confidence is higher under Bush than the low under Bush, but it's still not as high as when he took office.
Permalink
|